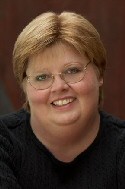 Kathy Dolch, Broker/Owner - TEAM DOLCH
I feel buying or selling a home or property should be a positive event, no matter the circumstances. I still believe in the dream of homeownership. Each day I find joy in helping people realize their visions and what suits their personal lifestyle and demands. Buying or selling a home takes a lot of work, initiative, and focus from all parties involved, but my purpose is to help make that all a fun and memorable experience. Over the years I have helped hundreds of individuals and families successfully begin new chapters in their lives, and I am always ready to help do it all over again.
When you are ready to take the next step, I assure you that I have a proven reputation for professionalism, intense negotiation skills, and am armed with the awareness of what is needed to buy or sell in today's market. I look forward to helping you with all your real estate needs. To contact me directly you may Kathy at (715) 365-6008or email me at kdolch@newnorth.net.
- STATE OF WISCONSIN LICENSEE